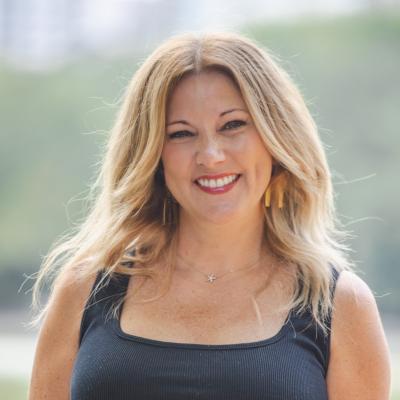 Photo Credit: DJ Pulce [2023]
Jennifer Slipakoff
2023 Grand Marshal
Pronouns: She/Her/Hers

Jen Slipakoff came into her advocacy work when her daughter transitioned at the age of four. Jen is a member of the Human Rights Campaign National Board of Governors, recently served as co-chair for HRC's Atlanta Steering committee and currently leads HRC's volunteers in political action work in Georgia. In addition to her involvement with HRC, she served as the co-president for the PFLAG metro Atlanta chapter and has been recognized by several advocacy organizations for her work creating positive change in Georgia. In 2018, Jen was the Democratic nominee in the race for State Representative for Georgia's 36th House District and was the only Democrat to run in that district for more than 30 years.

When not working as a political consultant, Jen spends her time speaking both locally and around the country about the importance and value of the LGBTQ community. She and her husband are proudly raising their two children, two dogs and a cat.