Learn more about Volunteering with Atlanta Pride!
Every year the Atlanta Pride Committee relies on hundreds of volunteers to produce a successful festival. It is from the efforts of people giving their time freely that Atlanta Pride has produced one of the largest and oldest Pride celebrations in the Southeast and the Nation. Pride depends on the community's participation to happen and we could use your help. Won't you come be a part of history? Volunteer to help us make the Atlanta Pride Festival an event to remember!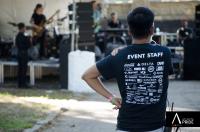 Atlanta Pride Volunteer Opportunities
Festival Volunteer
Hosting the Atlanta Pride Festival in Piedmont Park takes a lot of work and a lot of people. We rely heavily on our volunteers during this weekend to put together an event that is enjoyable for all attendees! If you would like to be a part of this years Festival Volunteers, please click the link below to see what opportunities are available and to apply to be a volunteer!
Please note: If you are under the age of 18 during the Pride weekend, there is a different process for your registration. For more information email the Volunteer Chair.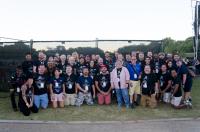 Year-Round Volunteer
If you are interested in volunteering throughout the year on special projects, please click on the link below to signup. By filling out this form, you are signing up to be notified of volunteer opportunities that happen throughout the year. You are NOT signing up to be a Pride Festival Volunteer. When the Festival volunteer form is available, a notification will go out to all of our volunteers.
By signing up to be an APC volunteer, you will receive notifications when APC needs help with:
Office Work (i.e. Data entry, Preparing mailings, etc.) Special Events (i.e. East Point Possums Show, Stonewall Events, etc.) Organizing Help (i.e. Storage Unit Maintenance, Office Clean Up, etc.)