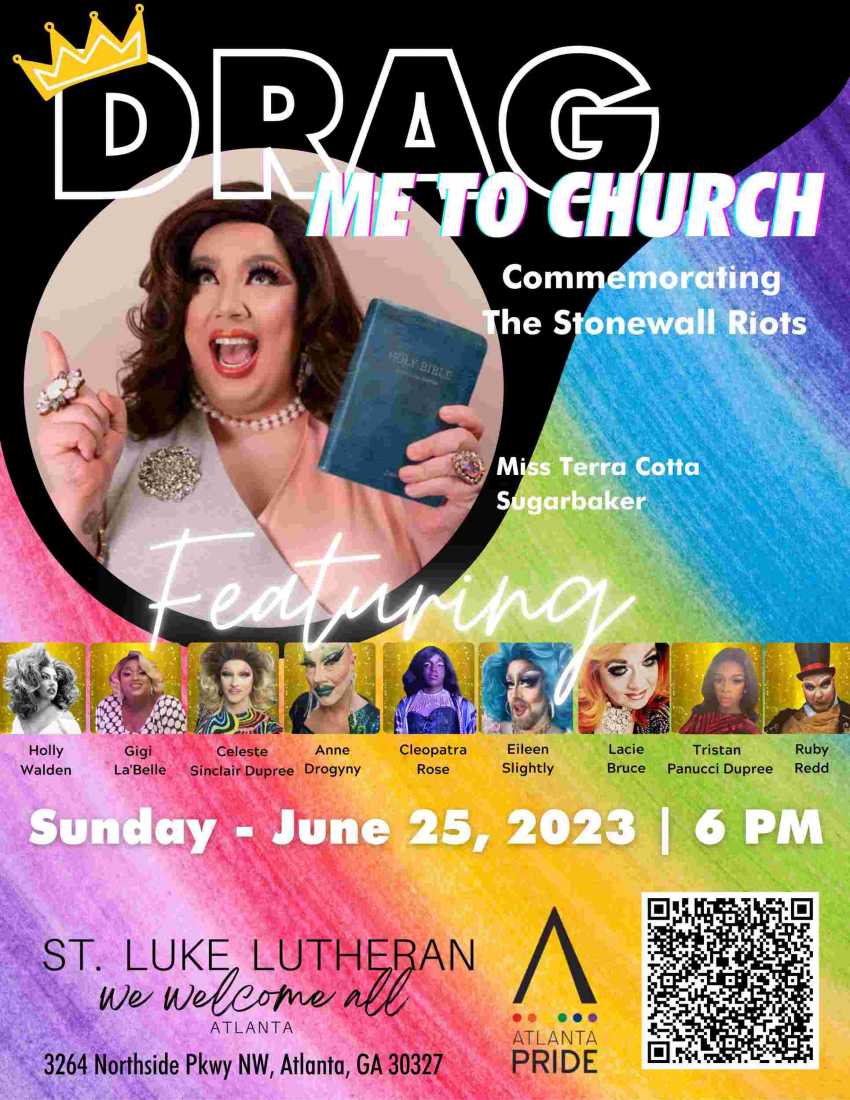 Drag Me to Church - A Commemoration of the Stonewall Riots!
June 25 @ 6:00 pm | N/A - Free
We invite you to join us for an evening of celebration, inclusivity, and honoring the LGBTQ+ community.

This special family-friendly worship service holds significance as we remember the historic Stonewall Riots and their impact on the fight for LGBTQ+ rights and equality. We believe in standing with the oppressed and marginalized, and this event is a testament to our commitment to love, acceptance, and unity.

Prepare to be captivated by the awe-inspiring performances of talented Atlanta-based drag queens who will grace our worship space with their artistry and talent. Together, we will explore the intersections of faith, identity, and personal expression in an atmosphere of love and acceptance.

We extend an open invitation to everyone, regardless of their background or identity. Come as you are, and let us create a brave and welcoming space where diversity is celebrated and affirmed. Embrace the message of love, justice, and equality that lies at the heart of the gospel of Jesus.

To learn more about Drag Me to Church, please visit our website or contact [email protected]. Join us in commemorating the struggles, triumphs, and resilience of the LGBTQ+ community. Together, we can work towards a more compassionate and just society.

Spread the word, invite your friends, and help us create a community of love and inclusivity. Let's make this a memorable event that resonates with the spirit of Pride!