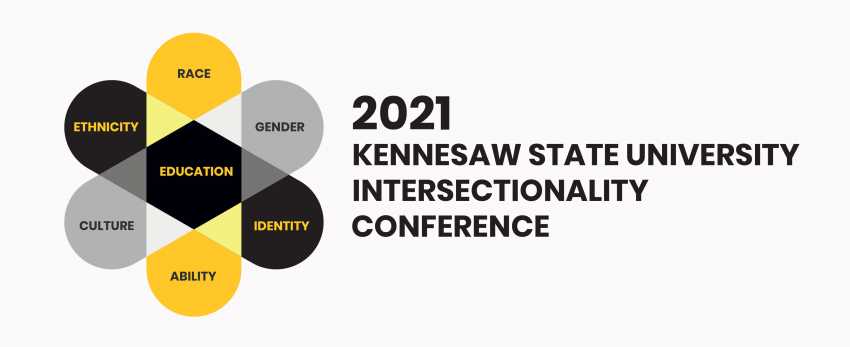 KSU Intersectionality Conference
November 5 @ 8:30 am | No Cost
Please join us for the Kennesaw State University 2021 Intersectionality Conference, sponsored by KSU's Division of Diverse and Inclusive Excellence, which seeks to create a culture of inclusion at KSU where all members of the community can achieve excellence and success.

In Person Attendance
Because of the limitations imposed by the Coronavirus pandemic, in-person attendance will be limited to 50 in-person attendees. All others wishing to attend in-person will be placed on a waiting list in the event of cancellations. Those attending in person will be asked to wear a mask and adhere to social distancing practices.

Virtual Attendance
For those who cannot attend in-person, we will have unlimited online registrations. Online participants will be able to attend all sessions, including the keynote address, via Zoom. Online participants will be asked to adhere to our netiquette policies.


This is a Community Partner Event that is not produced by the Atlanta Pride Committee. This event is being promoted as part of the Community Partner Program. Any inquiries regarding this event should be directed to the Community Partner.