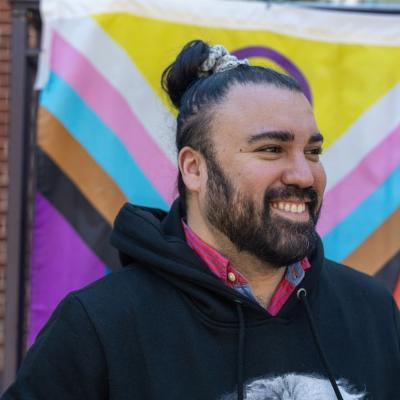 Photo Credit: Atlanta Pride Committee [Toby Vargas-Jaume]
Toby Vargas-Jaume
Director
Preferred Pronouns: He / Him / His Director Status: NewCurrent Term: First (1st)

Toby is a Florida State University Alum with a major in Criminology along with a minor in Psychology and Spanish. A minor from Florida State College in science (focusing on biology and chemistry). He acquired a Masters in International Business Administration at Bond University. Toby currently serves as a Board Member of the Institute of Plastic Surgery of the West in Mayaguez, Puerto Rico as well as a part time project manager. He has been a professional photographer for almost a decade capturing the LGBTQIA community from events to the most famous drag queens in the world.

Toby stated he serves on the Atlanta Pride Board because, "I wanted to help make a meaningful impact in our community, pay tribute and keep the work of the people who paved the way for us."

Prior to joining the Atlanta Pride Board Toby volunteered with the Atlanta Pride Committee for eight (8) years on the Creative & Graphics Team providing his photography skills of the festival and performances. In his free time, Toby likes to hike, photograph, cook, and spend time with his friends and family.

Toby was elected to the Board in 2020 and is currently serving the second (2nd) year of his first (1st) term. He will be up for re-election in 2022.