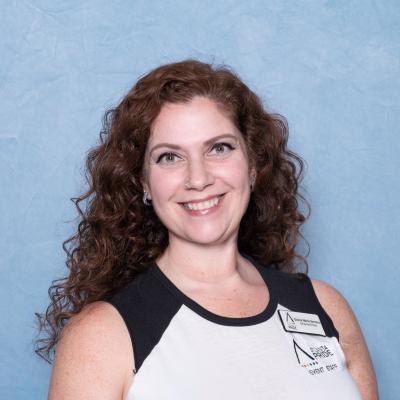 Photo Credit: Atlanta Pride Committee [2022]
Elaine Marie Serrano
Director
Preferred Pronouns: She / Her / HersDirector Status: ReturningCurrent Term: Second (2nd)

Elaine Marie is a bilingual (Spanish) Puertorriqueña. She works with aged and disabled individuals in her professional life so she understands the importance of and advocate for access to healthcare and Medicaid expansion for all Georgians. She believes the way to change minds and make diverse and equitable spaces is through education, mentoring and developing people. She held a position in the Office of Civil Rights and Equal Opportunity and she currently serves as Parliamentarian of her employer's Atlanta area LGBT+ group. She also served as director for a metro Atlanta HIV prevention nonprofit.

Elaine Marie stated she serves on the Atlanta Pride Board because "I am passionate about APC's mission and values. I am proud of the organization's focus on social justice and I am excited about the organization's future!"

Elaine Marie celebrated 10 years volunteering for APC in 2021! Prior to joining the board, her time with the committee was spent working with volunteers as a Lead and the Volunteer Co-Chair. Elaine Marie says the most rewarding part of her work with APC continues to be building relationships with the amazing members and volunteers!

Elaine Marie's proudest accomplishment since being a part of the Atlanta Pride Board was being a part of the Diversity and Equity Committee for the past two years, "I am proud that APC has prioritized being more accessible to the Latinx community, including communication in preferred language."

In her free time she enjoys cooking, eating, volunteering, traveling, reading, watching British procedurals, spending time with her wife Stephanie, friends and her pups.

Elaine Marie was elected to her first (1st) two (2) year term in 2019 and re-elected for another two (2) year term in 2021. She is currently serving the first (1st) year of her second (2nd) term. Elaine Marie will be up for re-election in 2023.