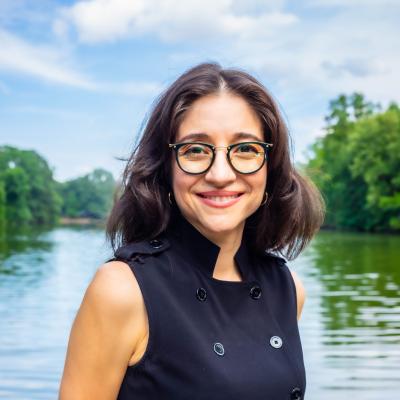 Photo Credit: Hector Amador, Latino Community Fund
Valeria Cantos
Medical Doctor
Pronouns: She / Her / Hers

Dr. Valeria Cantos is from Quito, Ecuador. She completed her medical school in Ecuador, then she moved to Atlanta for her Internal Medicine residency and Infectious Diseases Fellowship at Emory University. She is an Assistant Professor at the Division of Infectious Diseases at Emory University, and an attending physician at Grady Memorial Hospital, Emory University Hospital, and the Grady Infectious Disease Clinic (IDP).
Dr. Cantos' research focuses on HIV prevention in ethnic minorities, with a special focus on the Latinx community. She is interested in developing and implementing innovative and culturally responsive strategies to deliver HIV prevention services.
Dr. Cantos is a co-investigator at the Emory Ponce de Leon Clinical Research site, where she works in therapeutic and vaccine clinical trials for COVID-19. She is invested in optimizing representation of Latinx populations in research, as well as overcoming the systemic barriers to healthcare access for these communities.