Market & Parade Information
Another way to participate in the Atlanta Pride Festival is by renting booth space in the Festival Market or by walking in the Pride Parade! Both of these options offer your organization / company exposure to the LGBTQ Community in a up front and personal manner.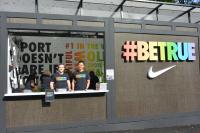 Market Booths
Registration Opens April 19, 2021
Renting a Market Booth is a great way to provide information to festival-goers about your organization or cause. You can also use it to sale your products to attendees of the festival. If you are interested in renting a booth in this years Market, click below and complete the Market Vendor Application.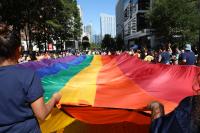 Parade Entry
Registration Opens April 19, 2021
Marching in the Atlanta Pride Parade is a great way to show your support of the LGBTQ Community! Whether you want your organization/group to march and show their support or you want to go all out and create a float to celebrate your PRIDE, the parade is the way to do it! If you wish to march in this years Atlanta Pride Parade, click the link below and complete the Parade Entry form!
Artist Market
Registration Opens July 14, 2021
The artist market is designed for local Artists to display and/or sell their works. This intimate area is a great place allow local artists to express their passion and discussion their art with the LGBTQ Community. If you are interested in being a part of the Artist Market, please click the link below to complete the application.