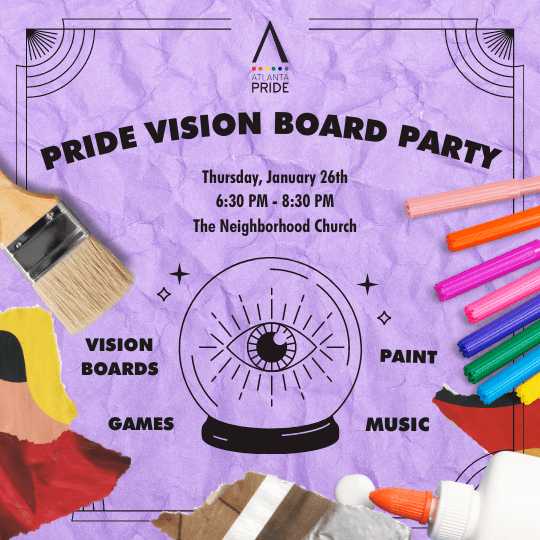 APC's Vision Board Party
January 26 @ 6:30 pm | FREE Event
2023 has just begun, and we want to ensure we set the pace with new intentions, goals, playlists, meal plans, etc. Plot your New Year with Atlanta Pride Committee at our vision board party! This is a safe space to dream, meet new friends, and have a great time.

Craft materials, magazines, games, music, and light snacks will be provided. Feel free to bring your supplies!


[Space Access]

Enter the building through the front silver doors facing McLendon Ave. A secondary, accessible entrance is located to the west of the building near the playground. Take the paved walkway up to the opposite set of silver doors.