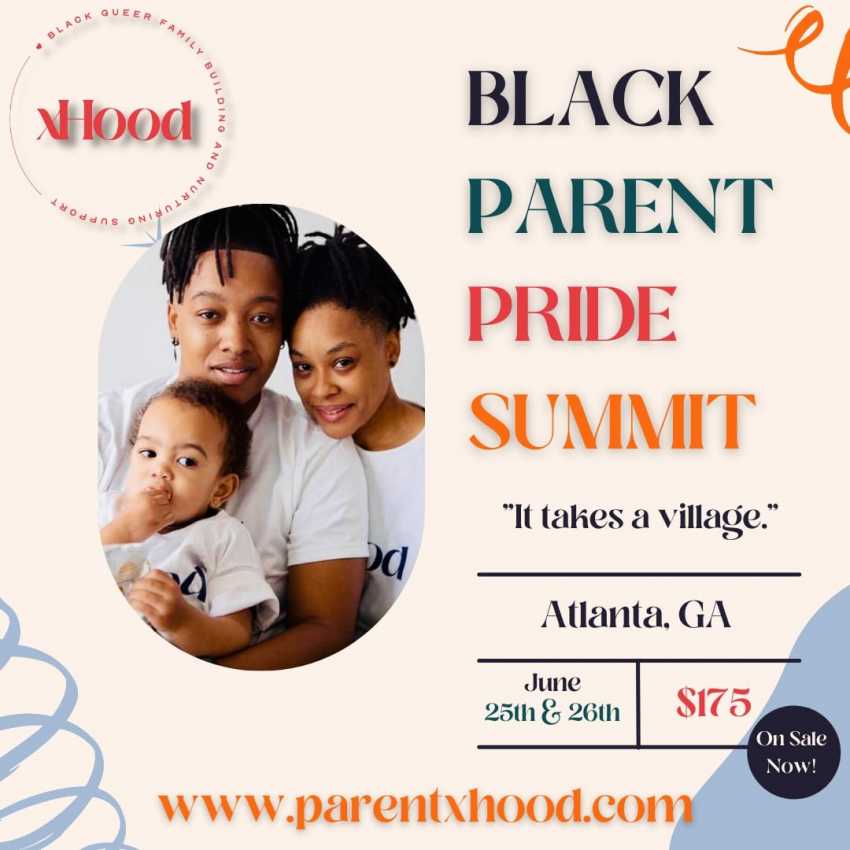 Black Parent Pride Summit
June 25 - June 26 | $175
This year xHood is bringing in parents (and soon to be parents) from all over for an amazing weekend of deep connections and intentional community building. This is their FIRST year, and the theme is VILLAGE.

We must be intentional about seeking out the support we need for our families to thrive. We are spotlighting who we support, where we can make an impact, and most importantly, what we will leave for our children and our queer community.

For more information or to register for a spot, click the links below.




Community Partner Event
Atlanta Pride has partnered with a local Community Organization to produce these events.