2021 Atlanta Pride Reading Resources
The Atlanta Pride Committee reminds everyone that celebrating Pride includes expanding your knowledge and expressing yourself through writing. Our community partners at Fulton County Libraries, Draq Queen Story Hour, and Charis Books have put together a list of books for you and your family to explore. So pour your favorite beverage, open up a book and let's go on an adventure!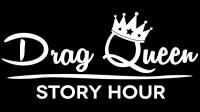 Drag Queen Story Hour
In addition to the Drag Queen Story Hour - Pride Edition, the Queens would like to provide you with a list of resources over at their website, just click 'Organize Your Own' and under the 'Resources' header find a list of reading & activities for you the family.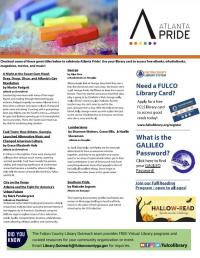 Fulton County Library
These books are available via e-book and at your local Fulton County Library. Ask a Librarian for more recommendations! Find your closest Fulton County Library Location Here
(For a PDF version of the image on the left, click the link on the right side of the page.)